San Francisco and Los Angeles, March 2, 2017 – Hundreds of the industry's top content creators got a glimpse of the future of video production this week, as Cutting Edge hosted Focus on the Future: 4K and Beyond. The twin technical seminars and networking events were held at RED Studios in Hollywood, and at KQED Public Television in San Francisco.
"From 4K production for over-the-top delivery through services like Netflix and YouTube, to creating breathtaking High Dynamic Range video and Virtual Reality content, attendees got a glimpse of the future of our industry," said Sig Knapstad, Cutting Edge Chief Technology Officer and the moderator of the event's technical panels. "Media consumers have a lot to look forward to as entertainment companies, corporate media departments, and even social media storytellers create content using the new generation of media production capability being brought to market."
Los Angeles event attendees learned of the latest developments in High Resolution camera technology from digital cinematography innovator, RED. The award-winning camera manufacturer showed the latest versions of their award-winning line of 4K, 6K and 8K digital camera platforms, and wowed attendees with examples of the stunning clarity and dynamic range of images the camera platforms can produce. The Los Angeles event was held at RED Studios Hollywood, a major production center for theatrical and episodic content.
San Francisco event attendees got a firsthand look at how one of America's top Public Television stations, KQED-TV, is using 4K to expand the boundaries of traditional television production. At a technical panel discussion held at KQED's studios, KQED Chief Technology Officer Dan Mansergh, and Lead Producer and Cinematographer Josh Cassidy showed an episode of Deep Look, a KQED-produced digital studios release. The pair spoke of the challenges and promise of creating content using 4K technology.
Both events featured presentations by the nation's top technology manufacturers, as well as spotlighting the experiences of end users, including the San Francisco 49ers, San Francisco Giants, Intel, NVIDIA, and Deluxe.
"Cutting Edge sponsors these events as a way of giving back to the production community," said Brian Botel, Cutting Edge co-founder and organizer of the Focus on the Future events. We firmly believe in the power of collaboration to share the latest technical knowledge, communicate tips and techniques, and elevate the level of production across all the industries we serve."
The technical seminars were sponsored by Adobe, Archion, Arista, Avid, CatDV, Facilis, RED, Spectra, Telestream, and XenData.
Photos courtesy of Drew Youngs.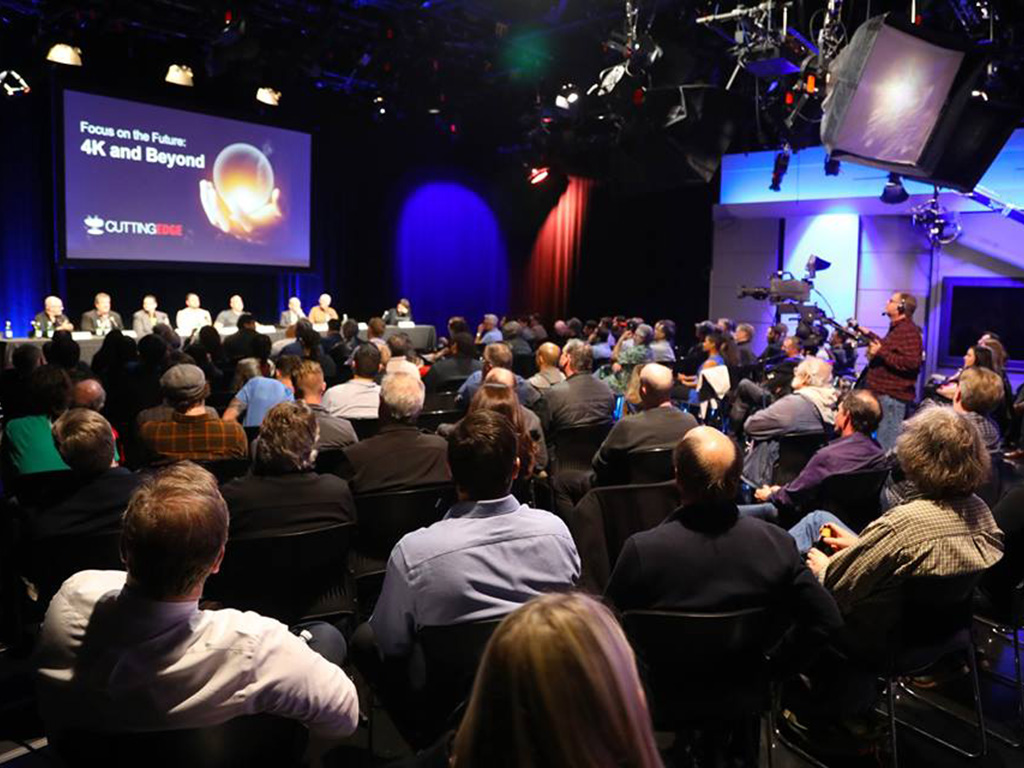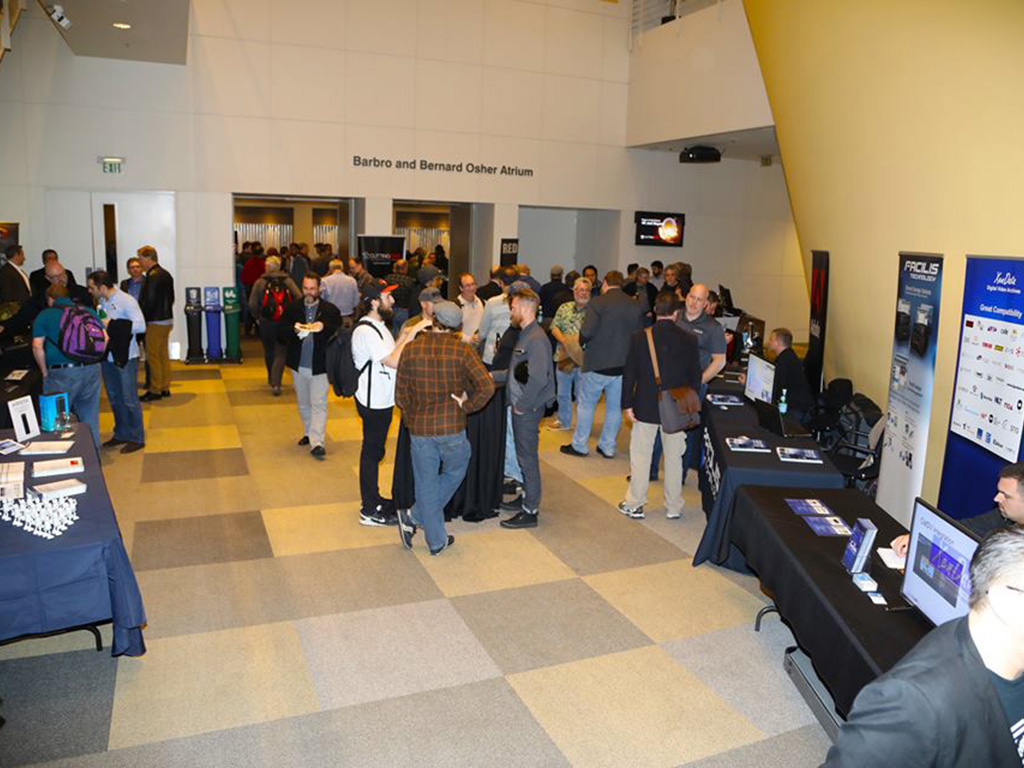 About Cutting Edge
Cutting Edge Audio & Video Group is a Media Systems Integrator providing technology solutions, professional services, and support to content creators nationwide.  With offices in Los Angeles and San Francisco, our clients include some of the most recognizable brands in media and entertainment, Fortune 500 corporations, and world-class sports organizations.