— Los Angeles Church Mosaic Maximizes 4K Content Creation Workflow with Cutting Edge and Facilis TerraBlock Shared Storage —
Los Angeles, CA, March 2017 — Mosaic – a Southern California church with more than 3,000 regular attendees—is among the first houses of worship in the nation to adopt an end-to-end native 4K-resolution file-based video workflow for media content creation.  To expand the reach of its message through media outlets—such as YouTube, social media, and podcasts—Mosaic has built a 4K capable broadcast facility in the heart of Hollywood.
"Our goal is to shoot and produce video with the highest image quality we can afford in order to preserve our digital media distribution options well into the future," said Adam Genzink, the broadcast director at Mosaic.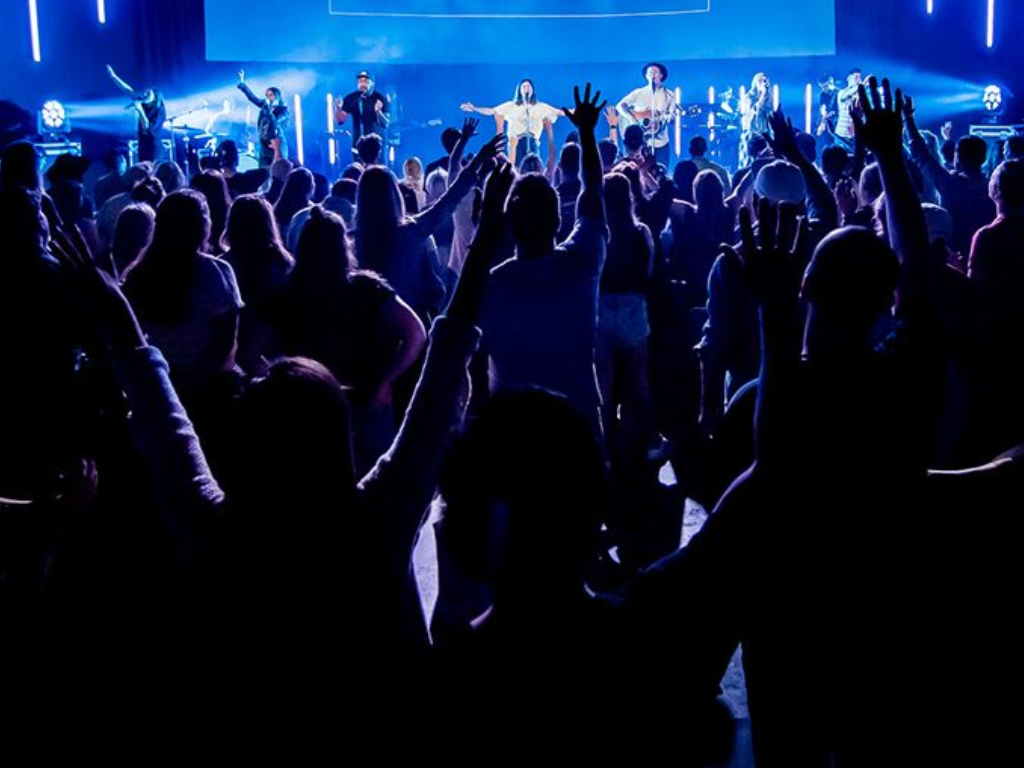 "Mosaic is an innovative organization that is constantly striving to expand the reach of their message through media. With the new 4K production studio, they were literally doing something that had never been done before, and needed a cost effective, high performance storage solution from a vendor they could trust," said Zeke Margolis, Cutting Edge Los Angeles Sales Manager.
The production solution includes 192 terabytes of Facilis TerraBlock storage and 16GB of Fibre Channel networking capacity.
"A unique feature of TerraBlock is that it supports both Ethernet and Fibre Channel network connections, making it very versatile from a systems integration standpoint.  This high-performance network connectivity makes TerraBlock well-suited to handling the multiple, massive data streams associated with 4K video in real-time," said Sig Knapstad, co-founder and CTO at Cutting Edge.
"Our 4K-workflow is quite complex, so we really lean on Cutting Edge quite a bit. Since my expertise is in content creation, not postproduction workflows, I've had tons of questions. Everyone at Cutting Edge has been really patient with us as we've become acclimated to this new technology," Genzink said.
Another key system element that interfaces with the TerraBlock at Mosaic is the Vantage Transcode Connect media-processing platform from Telestream.  Any media that's deposited on the TerraBlock automatically drops into a watch folder.  Vantage automatically picks up files from the watch folder, and creates whatever file versions and formats are needed.  For example, it generates H.264 low-res proxies for editing and the file formats needed by the Levels Beyond asset management server.  Vantage Lightspeed servers—also from Telestream—provide accelerated GPU processing to boost the productivity of the Vantage workflow.
"Both 4K raw files and their respective low-res proxies can reside on the TerraBlock. And editors can work with full-res files, low-res proxies, or both as they're editing in Adobe Premiere Pro CC," said Genzink. "Premiere has a new workflow that lets editors toggle between raw acquisition footage and low-res proxies on the editing timeline. But anytime they render files out, that footage is always rendered from the raw high-res acquisition media."
In time, Genzink said that their infrastructure might be enhanced with a tighter interface between Adobe Premiere and the Vantage Transcode Pro in order to enable a more automated workflow.
About Cutting Edge
Cutting Edge Audio & Video Group is a Media Systems Integrator providing technology solutions, professional services, and support to content creators nationwide.  With offices in Los Angeles and San Francisco, our clients include some of the most recognizable brands in media and entertainment, Fortune 500 corporations, and world-class sports organizations.